2022
2021
Global News. "Canadians try pronouncing vaccine names."
CBC: "Mixing Pfizer, AstraZeneca doses provides strong immune response against COVID-19: study" See similar article in Global News.
National Post, Ottawa Sun & others: "Pfizer not superior to Moderna, okay to mix COVID doses: experts"
National Post: "What can I do when I'm vaccinated? Calls grow for guidance from Canadian public health officials"
The Star: Can grandparents visit their grandkids after they are vaccinated?
Join Globe and Mail health columnist André Picard in conversation with McMaster University researchers Dawn Bowdish and Andrew Costa about the impact of COVID-19 and its implications for older Canadians.

"Mac gets $5 million to study vaccine effectiveness in long-term care." The Hamilton Spectator & Global News

CBC News: Explaining new antibody tests for COVID-19.
Scientific American: Vaccines Need Not Completely Stop COVID Transmission to Curb the Pandemic
2020
Drs. Bowdish and Surette get funding from the Weston Family Foundation to study whether the microbiome influences who gets infected and who doesn't.
Featured on CHCH news,
& on Global News…
McMaster researchers use additional funding to study how COVID-19 impacts people differently
….and in the Hamilton Spectator.
Discussion of immunity and antibodies to COVID-19/SARS-COV2 on The Agenda with Steve Paikin

Discussing all things COVID-19/SARS-CoV2 on the Futures podcast http://thefutureof.libsyn.com/coronavirus-special
Discussion of outbreaks within large American cities with ABC6 On Your Side.
Transcript of Newswise panel discussion on COVID-19 in which Dr. Bowdish discusses the immunology of the disease…
(transcript) https://www.newswise.com/articles/video-and-transcript-newswise-live-covid-19-expert-panel-3-16-2020
(video) https://vimeo.com/398160943
Protecting older adults from COVID19 benefits us all. Dr Bowdish explains why here..
Canadian companies are making vaccines for SARS-CoV2 – Dr. Bowdish explains the technology behind this here.
Why are older adults more susceptible to COVID19? Dr. Bowdish talks about the factors that make them more susceptible…
https://cjoy.com/news/6656792/coronavirus-what-we-dont-know-about-covid-19/
…and on the opposite end of life – why are kids protected from SARS-CoV2/COVID?
https://963bigfm.com/news/6667245/coronavirus-children-infection-risk/
2019
How worried should we be about the coronovirus coming to Canada? Dr. Bowdish talks to the CBC about the risks. Listen here.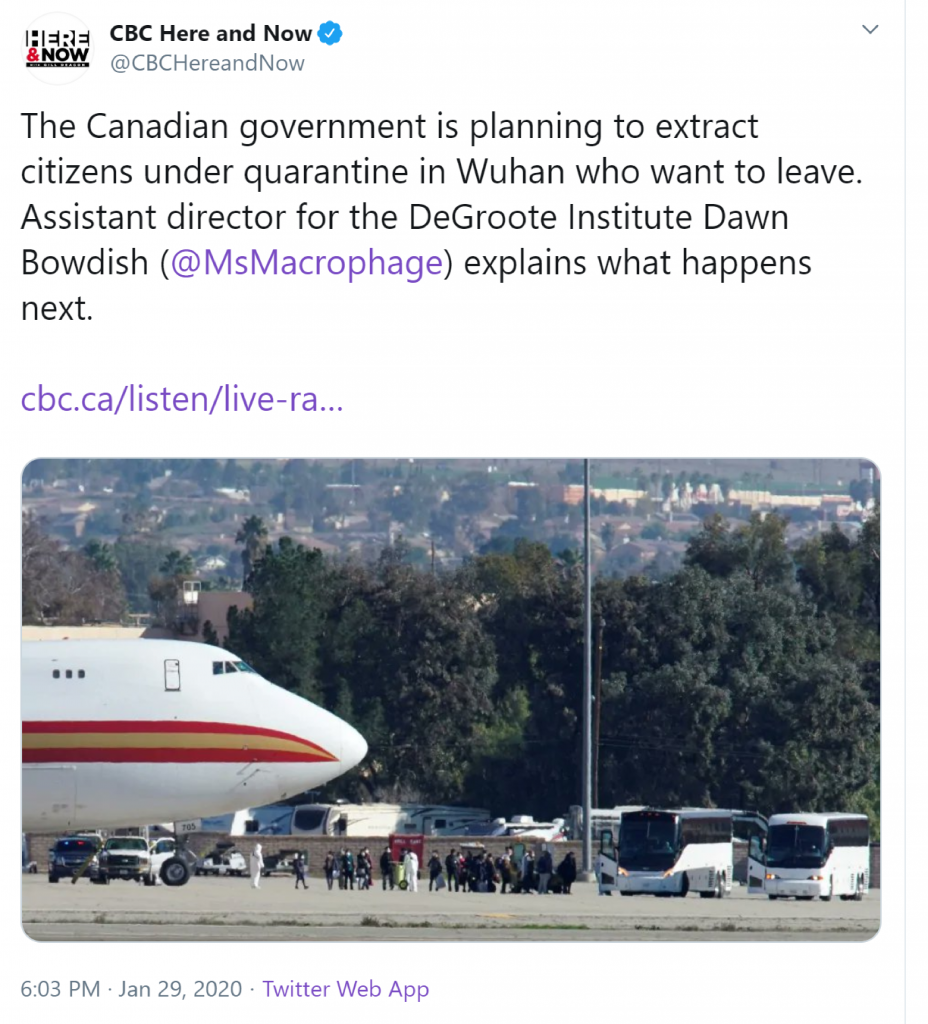 Dr. Bowdish talks to Zoomer magazine about why older adults are more likely to die from coronavirus (or more commonly influenza and pneumonia). Read the article here.
The Bowdish lab's work on the evolution of the scavenger receptor MARCO may help us understand why humans are so susceptible to air pollution (article in the New York Times).
What cold remedies work & which don't? The Toronto Star asks Dr. Bowdish what the evidence says.
Cold-FX. Oil of oregano. Vitamin C. Extreme hand-washing. Ginger tea. @MsMacrophage talks to @thestar about the best way to treat the #CommonCold. | @MacHealthSci @sismondo https://t.co/lTz9SqWwzY

— McMaster University (@McMasterU) November 4, 2019

Also picked up by the St Catharines Standard.
Dr Bowdish talks to CHML radio about why the public has lost its trust in science. Are scientists elitist? What can scientists do to regain the public's trust ? Listen to this clip to hear more….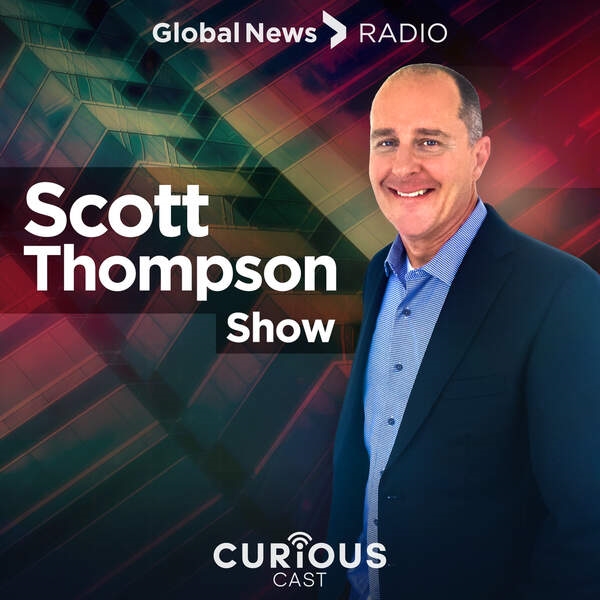 Nathan Shock Center webinar on "Inflammation and Aging"
2018
Dr Bowdish is the Canadian Lung Association's spokesperson for World Pneumonia Day (November 12, 2018). Here she discusses the importance of being vaccinated for pneumonia….

She also speaks to Zoomer Magazine about pneumonia, vaccinations and the aging immune system here…
2017
Dawn discusses how making vaccination a family affair can protect older adults from pneumonia on CTV Toronto.

https://www.ctvnews.ca/health/how-flu-shots-for-the-young-can-prevent-pneumonia-among-seniors-1.3736385
Dawn discusses how older adults can protect themselves from pneumonia on Zoomer Radio.
It's a very serious illness, especially for #Zoomers @libbyznaimer talks with expert @MsMacrophage Dawn Bowdish, Chair of #Aging & Immunity @McMasterU to find out everything we need to know about #Pneumonia at 12 and we take your calls as well at: 416-360-0740 or 1-866-740-4740

— Fight Back w/ Libby (@fightbacklibby) December 27, 2017
Listen to the interview here.

2016
Deputation given to the Standing Committee on Social Policy regarding Bill 41 The Lung Health Act

On how inflammation affects immune cells and susceptibility to pneumonia in older adults….
In Die Welt (German) "Forscher kommen dem Altern auf die Schliche"
In the AAAS' EurekaAlert "Studying inflamm-aging: Monocytes, cytokines and susceptibility to pneumonia"
In Nature News "Immune cells go awry with age"
Dawn discusses her career choice on the IIDR's "Incubation podcast".
2015
With the Ontario Lung Association:
Dawn interviews some amazing young researchers, the Pandey Brothers at the Ontario Lung Associations Breathe Gala Click: The Future of Lung Research!
With the Research to Reality Social Media Campaign:
What sort of research do we do in the Bowdish lab?

Where do your research dollars go? (Dawn starts at 38 seconds)

Discussing the benefits of vaccination for older adults on the CBC…
http://www.bowdish.ca/lab/wp-content/uploads/2015/12/20151112-cbc-news-health-flu-vaccines-mcmaster.png
…and…
http://www.bowdish.ca/lab/wp-content/uploads/2015/12/20151112-cbc-metromorning-pathologist-deeply-saddened-vaccines-distrust.png
..and on Sunrise's Senior Living blog.
To hear Dawn discuss the benefits of vaccination for older adults on Metro Morning podcast, Thu Nov 12, 2015, Jfrom CBC Radio Toronto (Highlights). Released: 2015. Track 1. Genre: Podcast.
To hear Dawn discuss the benefits of vaccination for older adults on London AM 960 The Pulse with Devon Peacock (airdate: Nov 13, 2015) click here.