This page lists our current and honorary members. Perhaps you'd like to see our growing list of amazing Alumni?
Graduate Students:
Sara Makaremi (PhD student – co-supervised with Dr. José Moran-Mirabal). Sara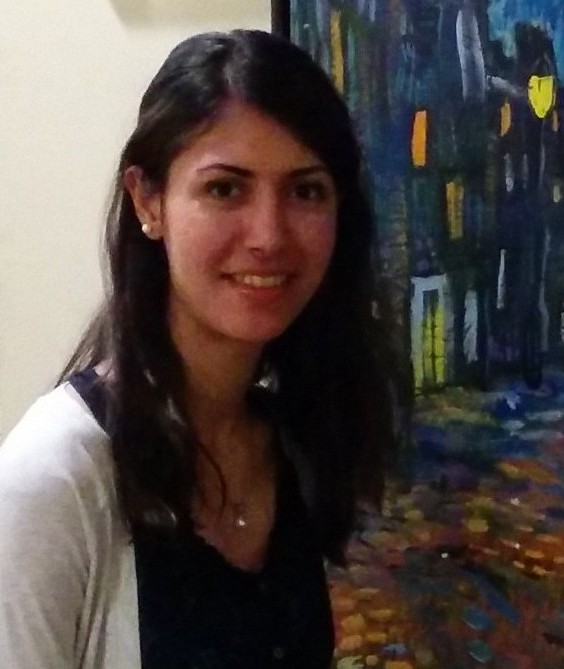 graduated with an M.E.Sc (that's an engineering degree for all you biologists) from the Western University and is applying here knowledge of structures and surfaces to study how macrophage receptors move in membranes. Distinctions:  Canadian Foundation for the Development of Microscopy (CFDM) as recipient of a travel scholarship ($1000) for attending the Biophysical Society 60th Annual Meeting in Los Angeles.Registration Award for 10th LFD Workshop on Advanced Fluorescence Imaging and Analysis from University of California Irvine (2015).Student Councillor, Microscopical Society of Canada (2016-2018). First place for an Oral presentation in the Biomedical Engineering Symposium, McMaster (2017). Registration award from the Canadian Foundation for the Development of Microscopy and the organizing committee of the Canadian Microscopy and Cytometry Symposium (2017).Ontario Graduate Scholarship 2017-18. Canadian Foundation for the Development of Microscopy travel award 2018. Gerald T Simon Award from the Microscopical Society of Canada and Microscopical Society of America (2018).
Jessica Breznik (PhD student 2016-). Jessica is a local who got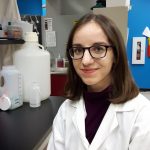 an MSc at Queen's University and after working for a year felt the call of academia beckoning her back for a PhD. She joined the Bowdish-Schertzer–Sloboda lab trifecta (say that three times fast) to study the immunology of pregnancy, and specifically how a high fat diet during pregnancy affects metabolic and immunologic outcomes. Distinctions: OGS 2016-2017 & 2018/19. Oral presentation in the plenary session of the Canadian National Perinatal Research Meeting (2017).Queen Elizabeth II Graduate Scholarship in Science and Technology (QEII-GSST) 2017-2018, 2018-2019. Douglas C. Russell Memorial Scholarship, McMaster Graduate Scholarship (2018). Best poster presentation, Medical Sciences Research Day (2019). Outstanding poster presentation FHS Research Plenary (2019). Teaching Assistant Excellence Award, FHS (2019). Graduate Program of Excellence Award, FHS (2019). The 6th Annual Perey Symposium short talk award (2019).  Runner up for best PhD poster award IIDR trainee day 2019. 
Christian Bellissimo (PhD student – co-supervised with Dr. Deborah Sloboda) got inspired to study immunology and pregnancy after taking Advanced Immunology. He studies how the immune cells of the placenta change when the mother is exposed to stress. Early life stress influences how well or how poorly you age and so Christian's work may help develop strategies to give all babies a healthy start. Distinctions: Canada Graduate Scholarship 2017. CIHR PhD scholarship 2019.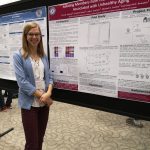 Erica de Jong (MSc student, 2018-) joins us from Dr. John McCormick's lab at Western University and has brought her microbiology skills to our studies of how the microbiome changes with age. She's going to help us understand how the microbes that live in our guts conspire against us as we grow older. Distinctions: Ontario Graduate Scholarship (2019/2020). Certificate of Excellence from the Summer Program in Aging, CIHR (2019).
Elnur Shayhidin (PhD 2019- )
Anastasia Chouvalova (MSc student, 2019- )
Post-doctoral fellows:
Dr. Janine Strehmel (PDF 2016-). Dr Strehemel completed her PhD in  Dr. Jorge Overhage's lab and joined the Bowdish lab and a team of ORF funded researchers to discover novel immunomodulators that will kill bacteria by boosting host immunity.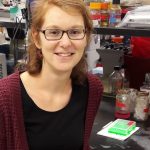 She is particularly excited by this approach because it should not only help combat antibiotic resistance but will protect those at greatest risk of infection, the young, the old and the immunocompromised. The WHO and other organizations list antibiotic resistance as a major threat to global health so we wish Dr. Strehmel success!
Dr. Allison Kennedy (PDF 2017-) came from the Northern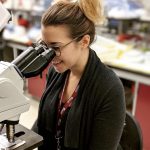 Ontario School of Medicine. She joined the Bowdish lab to work on a collaborative study on immunological changes during aging and cancer treatment in collaboration with Dr. Doug Boreham. Allison has a passion for both doing science but also engaging the public in scientific discoveries and has an impressive list of public engagement accomplishments. Distinctions: Best PDF poster presentation at the IIDR trainee day 2018. H.G. Thode Postdoctoral fellowship 2019-2021. Mildred Gulliver award 2019, 
Undergraduates:
Research Coordinator:
Mohammad Malik: Mohammad was a co-op and thesis student with the Bowdish lab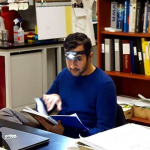 and we were thrilled to recruit him to work as a research coordinator for our ongoing clinical studies. Mohammad is the Bowdish lab's primary contact for our research participants. He is also our social media manager (see his work on Instagram at house.macrophage. Mohammad is  seen here digging deep into the research data.
Fearless leader: Dawn's project is – in theory – pushing back the boundaries of macrophage biology.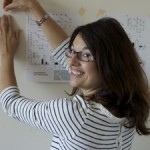 In practice she spends a lot of time writing grants, writing more grants, filling out interminable paperwork, and basically keeping all those macrophage shaped balls in the air. She is pictured here doing what she loves best – keeping the data gods fed and happy with exciting new discoveries. An office covered with figures from papers planned and in progress is a happy office.